Intelligent support for the agent
CCT ContactPro®
CRM / ERP Connection
Right information at the right time
Powerful Connections



The CCT ContactPro® open data connector ensures integration and information exchange with the leading CRM / ERP solutions, as well as individual adaptation to specific applications and databases. Screen Pop, Softphone, Activity Logging and Click to Dial are among the most used features. Search, update and display parameters are flexible and easy to configure, the right information is always available to best support the agent.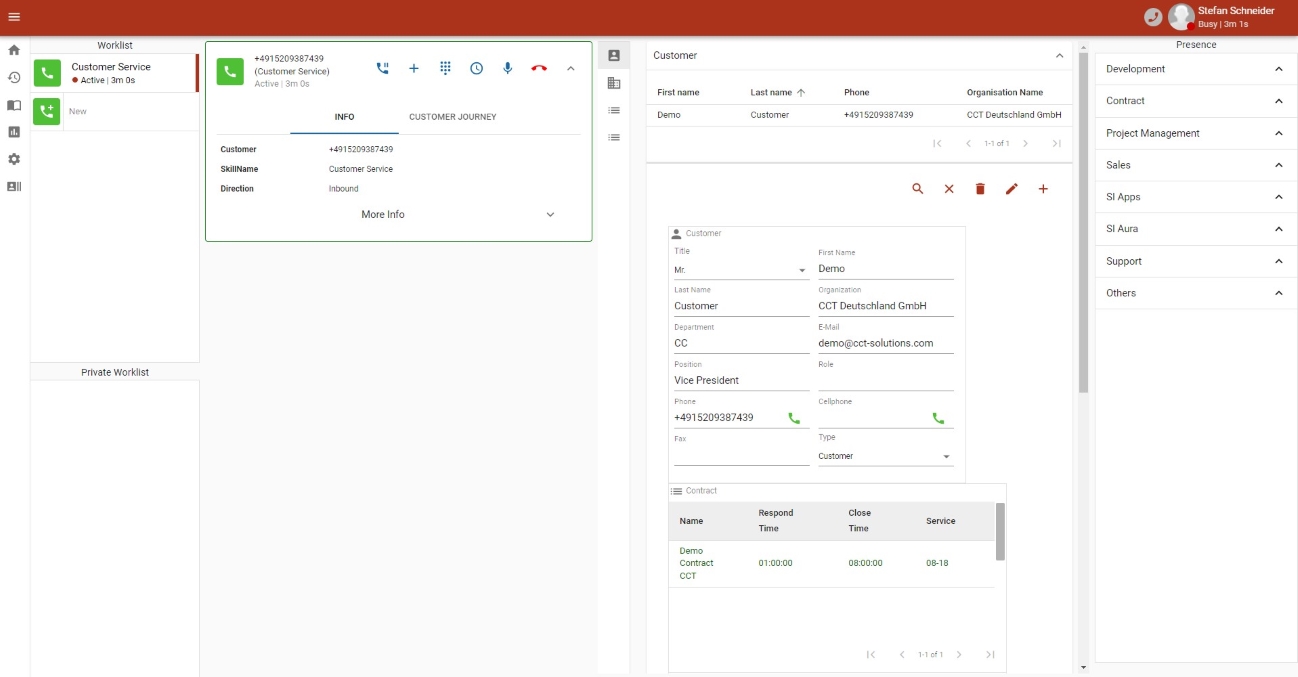 Configurable Connections

CCT ContactPro® can be configured according to individual requirements and offers efficient support to increase agent productivity. An overall view of all customer and/or case activities, together with pre-selected information from CRM and ERP systems, improves the evaluation of customer satisfaction and the resolution of problems in initial meetings. An interaction can be supported with information from several databases. For example Salesforce for the sales-oriented contact data, SAP for special accounting information and BMC Remedy IT Service Management and Knowledge Base.
Customizable
■ Configurable connectors
   for the most common CRM/ERP and
   knowledge base systems
■ Offer customization
   the integration of special
   (proprietary) databases and
   data tables
■ CRM /ERP integrations with:
    ServiceNow
    BMC Remedy
    Dynamics
    SAP
    SalesForce
    hubspot
    Clarify
    any other CRM system
Data exchange with applications
■ Flexible data exchange with Workforce
    management of WFM systems
■ Reporting and analysis information, and others
    Communication and Contact Information
    can be used for global evaluation in a data
    Warehouse system are stored.
Variable operators
■ Variable search parameters to select from
    Records, of fixed values ​​like
    customer number to content-driven
    information
■ IVR or bot information can be selected
    of datasets or knowledge base content
    be used
Rules-Based Support
■ Rule-based properties for various
   screen pop-ups. Linked to information
   and context of the interaction
■ Transfer of a contact together with the
   CRM data
■ Can be used for PCI compliant data entry
   will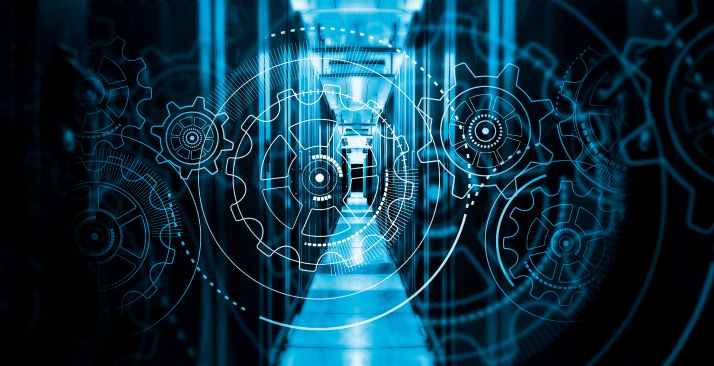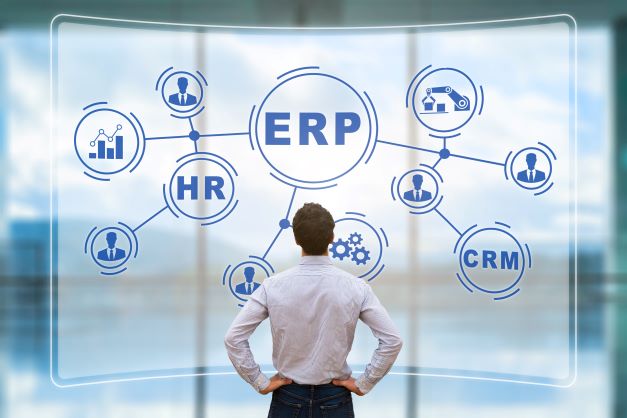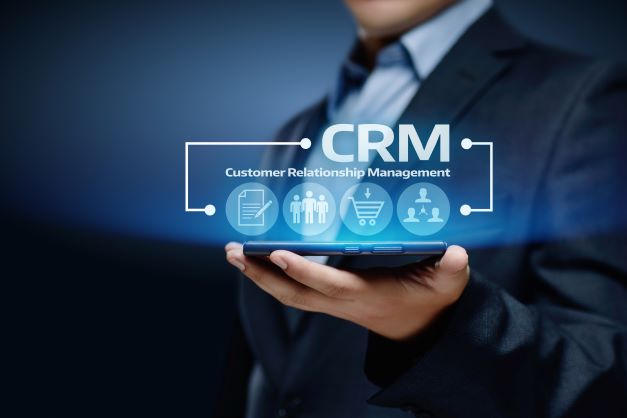 Best Possible Support for the Agent
CCT ContactPro® offers a Unified Agent Desktop solution
with many different communication platforms. The central configuration is provided via a snap-in and/or with the user administration of the ContactPro Manager. Together with the unique ContactPro Properties, parameters for search criteria, record update rules or content display can be easily and flexibly configured to support the agent with the correct and important information. CCT ContactPro® can be connected to many different data sources at the same time.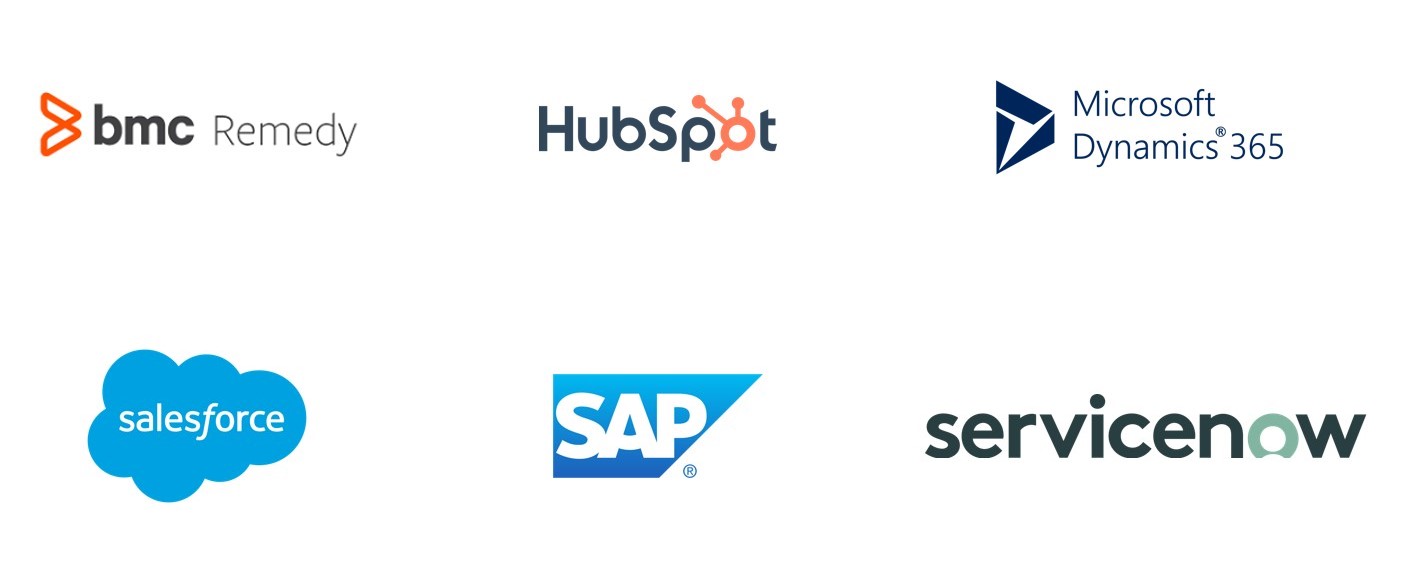 More about CCT ContactPro